Summer Camp Campamento de verano
Posted January 25, 2022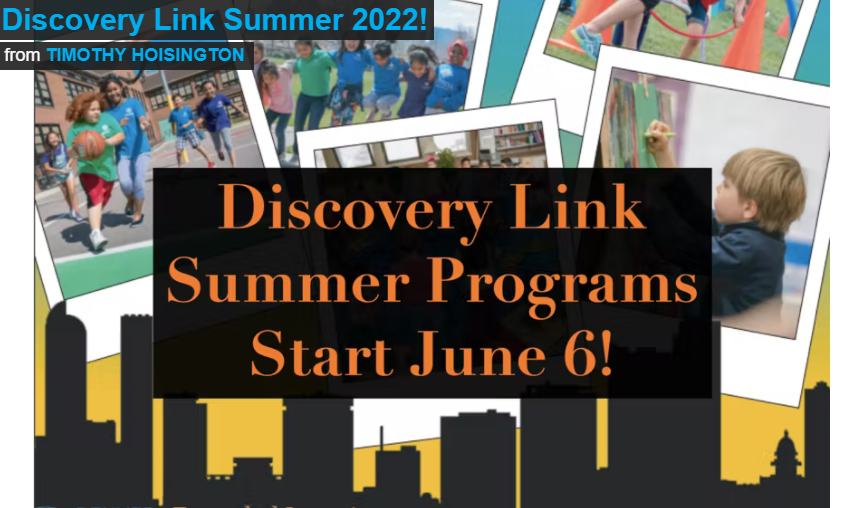 Spend Summer in the City with Denver Public Schools and Extended Learning & Community Schools!
Save the date for Summer in the City with Denver Public Schools, Extended Learning and Community Schools (ELCS) Camps! Your child(ren) will develop lasting friendships and timeless memories when they spend Summer in the City with ELCS. Traditional Discovery Link camps will run from 6/13/22 – 7/22/22, Monday – Friday, between the hours of 8:00am – 5:00pm Check out an awesome video of kids enjoying our programs here!!!
ELCS will provide incredible summer experiences for youth at a variety of locations around Denver. All camps will provide fun summer programming based on weekly themes such as Medieval Times, Carnival Craze, Mad Science, Outer Space, Amazing Art, and Super Super Sports! For registration information, camp locations and themes, please click here. We can't wait to spend Summer 2022 in the city with you and start making memories that will last a lifetime with your child(ren). There are limited spots available, so register today!
¡Disfruta el verano en la ciudad con las Escuelas Públicas de Denver y el departamento de Escuelas Comunitarias y de Aprendizaje Extendido!
¿Estás pensando en el verano porque hace calor este diciembre? Si la respuesta es sí, es probable que ya estés pensando en sus planes para el próximo verano. Si quieres un lugar divertido e interesante para que sus hijos pasen el tiempo este verano, no busques más. Sus hijos desarrollarán amistades y recuerdos fuertes cuando pasen el verano en la ciudad con los campamentos de las Escuelas Públicas, Aprendizaje Extendido y Escuelas Comunitarias de Denver (ELCS)! Los campamentos estarán entre los 6/13/22- 7/22/22, lunes a viernes, a las 8:00am-5:00pm ¡Checa este increíble video de niños disfrutando de nuestros programas!¡ELCS brindará increíbles experiencias de verano para niños en una variedad de lugares alrededor de Denver! Todos los campamentos ofrecerán una programación de verano divertida basada en temas semanales como! Para obtener información de inscripción, ubicaciones, y temas de los campamentos, haga un clic aquí. Estamos ansiosos para pasar el verano en la ciudad 2022 con ustedes y comenzar a crear recuerdos con tus hijos/as que durarán toda la vida. El cupo es limitado, ¡así que inscríbete ahora mismo